Get started with DataScale hardware installation
This SambaNova DataScale Hardware Installation documentation provides information about the SN30 rack-B version of the SambaNova DataScale® rack. You learn about site preparation, installation tasks, cabling, and more.
This page gets you started:
Understand installation safety.

Learn about SambaNova support, SambaNova documentation, and other resources.

Get an overview of the DataScale hardware and software stack.
1. Installation safety
Install this product following the instructions in this document.

Ensure that this product is installed, serviced, and operated only by skilled and qualified personnel who have the necessary knowledge and practical experience with electrical equipment and who understand the hazards that can arise when working on this type of equipment.

This product is intended for use in a Restricted Access Location.

This equipment is to be used in controlled environments, that is, an area where:

The humidity is maintained at levels that cannot cause condensation on the equipment.

The contaminating dust is controlled.

The steady-state ambient temperature is within the specified range.
2. SambaNova support
SambaNova customers that have valid support contracts can contact support and obtain product support documentation and file a support ticket through the SambaNova support portal at https://support.sambanova.ai.
3. Documentation
As part of hardware installation, you might need SambaNova documentation, SambaNova knowledge base (KB) articles, and third-party documentation.
4. Overview of DataScale SN30 rack hardware
The DataScale SN30 is self-contained in a standard 42 rack unit (RU) datacenter rack. Different configurations are available for purchase, depending on customer requirements (including data center requirements). System population begins at the bottom of the rack with node 1 and increments up the rack. Network switches and other equipment are installed at the top of the rack.
A DataScale SN30 rack system consists of:
SN30-2 modules: Four DataScale SN30-2 RDU modules. Each DataScale SN30-2 module contains two Reconfigurable Data Units™ (RDUs), for a total of eight RDUs per DataScale SN30 rack system. The RDUs are managed by the SambaFlow™ software stack running on the host.

Host module: An x86-based DataScale SN30-H host module running either Red Hat® Enterprise Linux® or Ubuntu® Linux.
Both the DataScale SN30-2 RDU module and the DataScale SN30-H module are 2RU chassis.
Switch equipment at the top of the rack provides a data network and an access network by default. The following image and table identify the main components in the DataScale SN30 rack.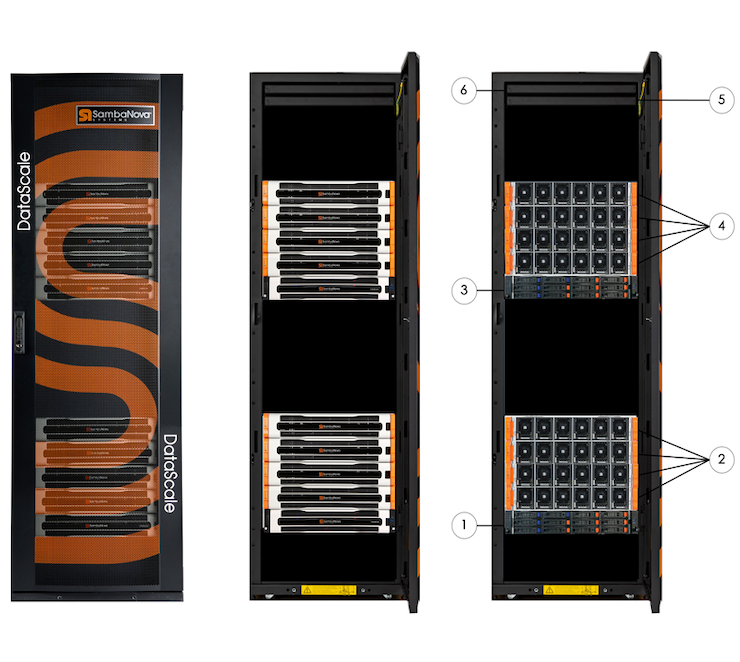 Figure 1. DataScale SN30 rack components (front view)
Table 1. DataScale SN30 rack components

| No. | Component |
| --- | --- |
| 1 | System 1 SN30-8 (SN30-H) |
| 2 | System 1 SN30-8 (four SN30-2) |
| 3 | System 2 SN30-8 (SN30-H) |
| 4 | System 2 SN30-8 (four SN30-2) |
| 5 | Juniper® QFX5130 Ethernet (fan-side) |
| 6 | Lantronix® serial console server (Juniper EX series switch behind) |
5. DataScale SN30 interfaces
For administration tasks, the DataScale SN30 rack offers several options. Which interfaces are available depends on the component you want to manage. See the DataScale SN30 rack system administration document for details.